The Shattil/Schattil/Schattel Family Home Page
---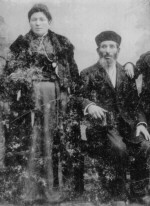 A resource for preserving, collecting, exchanging and promoting communication of information among descendants of Miriam and Mordecai Schattil, and their relatives and friends.
Look around, learn, discuss, debate and contribute. This web site works best if you share your information about yourself and family members.

Please review the Family Tree for accuracy and completeness.
Add your Family Photos to our on-line album.
Submit articles for publication the Newsletter.
Find out how to contact your relatives.
To reach us, email to;


or write to:
The Shattil Reunion Committee
9200 Skyline Blvd.
Oakland, CA 94611
USA
---
INDEX
Archive of Newsletters*
Photo Album: View our Ancestors and your Cousins
Email us at
Links: Visit the Web sites of other Family Members
---
* You need Adobe Acrobat to view the Newsletters.
To get your free copy of Adobe Acrobat, click here.